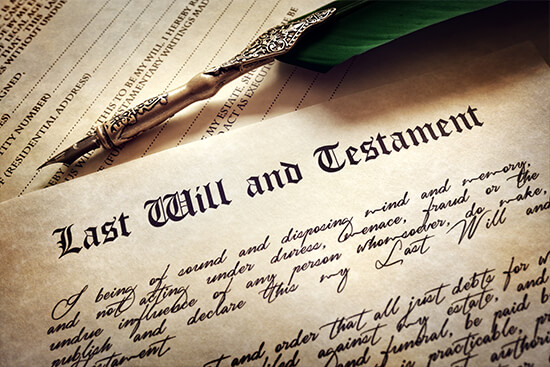 Wills and estate planning are similar legal procedures but differ in many ways. A Last Will and Testament is the center of every estate plan, allowing you to distribute your assets, provide for your favorite charity or cause, and appoint guardians for your children.
Without a Last Will and Testament, your property will be divided according
to the laws of the state of Tennessee, so if you wish to have control over how your property will be distributed after your death a Last Will and Testament
is required by law.
What is Estate Planning
A will is only a portion of the process of estate planning. A power of attorney is essential in estate planning, allowing you to appoint a trusted family member or friend as an agent to manage your finances and medical decisions if you are no longer capable of managing them yourself. A Living Trust can allow you to transfer your assets to a separate legal entity, preventing your estate from going through the probate process, while a Living Will can specify what sorts of medical treatment you wish to receive in the event of your incapacitation due to illness or injury.
Marshall & Associates offer estate planning services in Mount Juliet.
Estate planning is far more than preparing your Last Will and Testament.
It encompasses a variety of important legal areas, such as:
Creation of a Living Will
Power of Attorney
Preparation of the Last Will and Testament
Updating or adding codicils to your will
Creation of a Living Trust, to avoid the delays of probate
Creation of trusts to provide for your family
How do I find a good estate planning lawyer?
Seek out a specialist. The more estate planning an attorney does the better. Attorneys who have worked on dozens or hundreds of estates are more likely to have encountered and navigated a wide variety of scenarios and situations. Experience is an extremely important factor.
Be sure to ask around. Ask people you trust who have experience working with a local Nashville area estate attorney.