Nashville Bankruptcy Attorneys
Attorney Consultation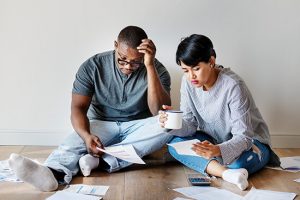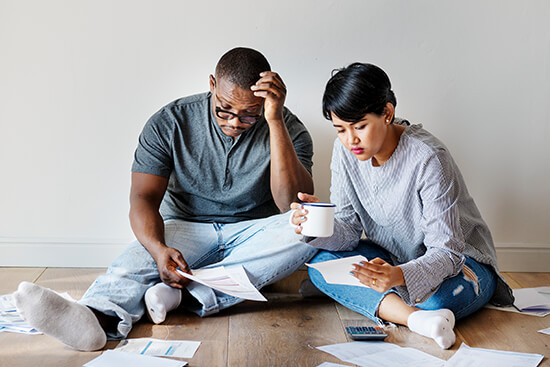 Your initial consultation with Marshall & Associates is free of charge. Our Nashville bankruptcy lawyer will meet with you and explain both the process and options for you to help you make an educated decision on how to handle your debts. We look forward to meeting with you. We keep all communications confidential.
Bankruptcy in the Middle District of Tennessee
Marshall & Associates understands that debt can add up quickly and be overwhelming for individuals, businesses, and families in Middle Tennessee. Hardships such as the loss of earnings, health or hospitalization and even divorce can cause individuals and families to struggle with finances. Similarly, debts can amount rapidly for family-owned small businesses. Our bankruptcy attorneys are specialized and experienced in finding the best option for you and your family under the Bankruptcy Code, so you can obtain a fresh financial start as soon as possible.
Most debts are discharged in bankruptcy, such as unsecured loans, credit cards, hospital and medical bills, personal and payday loans, overdue telephone, electric and home gas bills, and even memberships such as fitness clubs, country clubs, or day spas, and cell phone contracts.
Bankruptcy Benefits
We understand that filing a bankruptcy can be a very hard choice to make. Often times our clients are being relentlessly pursued by collection agencies and creditors and are bombarded with letters and phone calls, both at home and at work. Immediately after filing a bankruptcy case, all collection activities cease and no more phone calls can be made to collect. We obtain this instantaneous relief for our clients.
A bankruptcy filing immediately stops the foreclosure of a home as well as the repossession of a vehicle. Any and all wage garnishments are immediately stopped, even those by the IRS. Your attorney will look into your financial situation and help you decide the best course of action for your situation.
Bankruptcy Options for Consumers
Chapter 7 Bankruptcy: Your attorney will advise you of your bankruptcy options. A Chapter 7 Bankruptcy is available to clients who have very little assets and a minimal income. A chapter 7 Discharge wipes out all your dischargeable debt and gives you and your family a clean slate and a fresh start. If you are making car payments or house payments, you may continue to make them and keep your home and your vehicle.
Chapter 13 Bankruptcy: For those clients with equity in their home and a good household income, a Chapter 13 may be a better option because it involves a repayment plan to resolve the outstanding debt owed. A Chapter 13 Repayment Plan assists families who have fallen behind on their mortgage payments and wish to retain their homes and repay the delinquent mortgage payments over a period of time. This repayment plan also works very well to retain vehicles when clients are behind on their car payments.
Call our Nashville Bankruptcy Attorneys: 615–885–4335
Taxes:
Outstanding tax debt can always be addressed in a Chapter 13 Bankruptcy. A Chapter 13 filing will stop the IRS from garnishing wages, filing tax liens, and issuing bank levies. Depending on how old the taxes are, some of the back-tax debt owed may be eliminated entirely.
Student Loan Debt:
A Chapter 13 Bankruptcy can always be used to assist anyone who has student loan debt that has become unmanageable. Once a bankruptcy case has been filed and repayment plan under the Bankruptcy Code is proposed, any and all wage garnishment from student loan collectors are stopped.
A monthly payment will be formulated by the attorneys here at Marshall & Associates that will fit into your household budget, and the student loan servicers have to accept what they receive under the repayment plan. A Chapter 13 Bankruptcy is a great Student Loan Management tool.