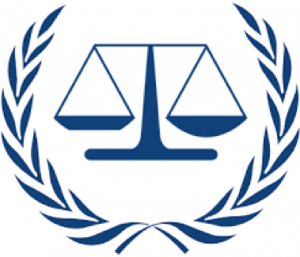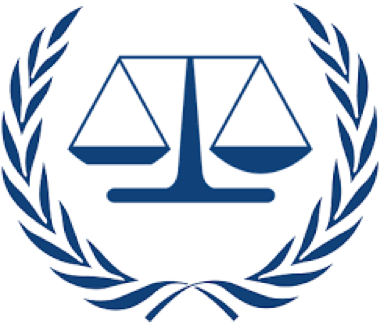 Federal Student Loan Forgiveness Program: Public Service
What is it?
How do I get it?
The Straight Talk!
There is nothing worse that than to hear stories from clients who thought they did everything right, only to find out, ten (10) years later, that their forgiveness application was denied and their participation in the program was wholly unsuccessful. We do not want this to happen to our clients.
What you Need to Know Public Service Education Debt Forgiveness
Public Service Loan Forgiveness is a Federal Student Loan Forgiveness Program that only applies to those who have Federal Student Loans and work, full time, for a Governmental Entity or a Qualified Non-Profit. How it works is pretty straight forward. You work in the public or non-profit sector for 10 years, make payments for 10 years, and if the balance is not paid off in 10 years, the balance is forgiven. Seems straightforward. But it is not.
So let's break it down to it's essential terms.
First, you much have a qualified Federal Student Loan. Not all Federal Student Loans qualify for this program. If you have a student loan under the old student loan lending system, FFEL, they those loans do not qualify. The loans must be under the Direct Student Loan System.
The vast majority of borrowers who thought they had the correct type of loans were denied forgiveness because they had the wrong type of loan, were given the wrong information, and paid on their loans for 10 years, only to find out that their loans were not eligible.
Employment Requirements
The student loan borrowed must have worked full time for a qualified employer for the full ten years. The 10 years has to be cumulative, and not necessarily consecutive or with one qualified employer. Teachers can go from one school district to another, as an example.
Qualified Loans
The first step in this process is to have your Federal Student Loans reviewed by a Student Loan Lawyer to ensure that the loans are eligible student loans for Public Service Loan Forgiveness. The last thing you want to have happened is to pay on loans, and not have them be qualified. Our attorneys suggest obtaining your National Student Loan Data System report and have it reviewed by our office. This is the number one reason that countless public servants have had their forgiveness applications denied. DO NOT LET THIS HAPPEN TO YOU.
Ineligible Loans
If a borrower has non-qualified student loans, FFEL, then they can be consolidated into the Direct Student Loan System. We can assist with this process. Once that is accomplished, then they become qualified loans and the ten year payment cycle begins to run. There is no credit given for payments made on non-qualified loans.
Qualified Payments
The student loan borrower has to make the qualified payments, on the qualified loans, while working full time for a qualified employer, in full, and on time. What this means is that a payment plan under the Direct Student Loan Program has to be established and complied with for 10 years, 120 consecutive, qualified payments, in full and on time. If payments are suspended for any reason, then the 120 months worth of payments is suspended. For an example, if the borrower requested a deferment or forbearance.
Repayment Plans
If the Federal student loans can be paid off within 10 years, then there is no reason for a borrower to participate in this program. However, if the balance cannot be paid off in 10 years, then the Public Service Loan Forgiveness Program will be a benefit to the borrower because the balance will be forgiven.
That being said, the borrower must enroll in an Income Drive Repayment Plan under the Direct Student Loan Program. These repayment plans are based on household size and household income, rather than the balance of the loans. These then become your qualified payments.
Income-Driven Repayment Plans
To enroll in an income-driven repayment plan, an application must be filled out and submitted to the student loan servicer. The two most important steps to ensure the forgiveness program works is that payments are made in full and on time, each month, and, the yearly recertification of the Income Driven Repayment Plan is completed. If the borrower fails to recertify, then the whole program is terminated.
Fed Loan Servicing
FedLoan is the proper service for the whole Public Service Loan Forgiveness program. We ensure that each of our clients who wish to apply for PSLF moves all their loans to FedLoan in order to obtain the proper credit for each payment.
Department of Education
FedLoan Servicing, P.O Box 790234, St. Louis, MO 63179-0234 (effective 7/1/19)
Yearly Employment Certification
Our attorneys encourage all our clients to certify their employment with FedLoan, each year. This is accomplished with submission of the application, signed off by the employer, and sent into FedLoan. Keeping a copy of each application as well as each year's W-2 is an excellent way to ensure completion. When we do this for our clients, we establish a paper trail, and send everything registered mail, return receipt requested, retain a copy for our file and send one to the client.
Links:
NPR Article Teacher lawsuit over loan forgiveness issues
US Department of Education Loan forgiveness mistakes
Student Loan Forgiveness Application Forms
Below are the links where you can download and complete the required PDF forms. Call our office with any questions.
Public Service Loan Forgiveness Form
Income-Driven Repayment Plan Request Form
Direct Consolidation Loan Application -William D. Ford Federal Direct Loan Program
Attorney D.J. Rausa