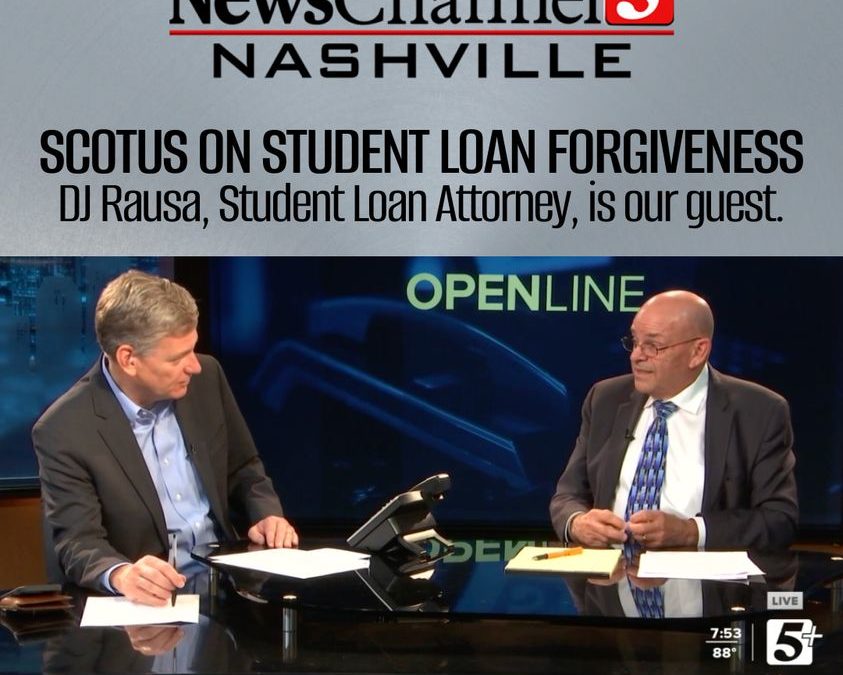 DJ Rausa, student loan attorney for Marshall & Associates, PLLC, was recently interviewed by NewsChannel 5 in Nashville on the topic of SCOTUS: Latest on Student Loan Forgiveness. In the interview, Attorney Rausa explains why the U.S. Supreme Court ruled against the current administration's loan forgiveness plan and discusses the debts certain Americans will now face. Following the interview, the television host opens questions up to the Nashville viewers for an Openline Q&A session.
Debt Questions for Attorney Rausa
What does the latest U.S. Supreme Court decision mean to Americans with student loan debt looking for forgiveness of $10,000 or $20,000.
What will happen to federal student loans that are currently paused or on hold as a result of the pandemic.
Did the justices on the U.S. Supreme Court make the right decision?
How will payments and interest accrual be impacted for loans on pause?
When are the payments due?
Could federal student loan payments be delayed again?
What types of payment plans and options are available?
Is it possible to lower monthly payments?
What is an income-driven repayment plan?
How should a borrower plan for the student loan payment within their household budget?
Are there other federal programs still available to help borrowers with student loans?